| | |
| --- | --- |
| Posted on December 25, 2018 at 12:50 AM | |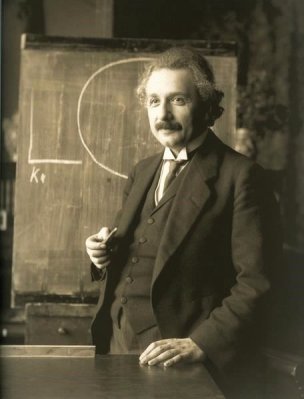 Do Scientists Believe in God?
According to the statistics from the United Nation, among the three hundreds of great scientists of the past three centuries, there are only twenty of them are atheists, while 242 of them believe in God. Among them are those famous scientists everyone knows, such as Isaac Newton, Thomas Alva Edison, the scientist who discovered the X Ray, Wilhelm Conrad Röntgen, and Alessandro Volta, André-Marie Ampère, Georg Simon Ohm, Madame Curie, and Albert Einstein, etc.
In the twentieth century, among the scientists from England, the United States of America and France, there are over 90% of them who believe in God. Furthermore, the ten most renowned scientists all believe in God. This article here introduces six renowned modern scientists who believe in God, as well as their statements regarding spirituality and faith.
Albert Einstein wrote:
"我不是无神论者。我也不认为我可以称自己为泛神论者。所牵涉的问题对于我们有限的思维来说太广阔了。"
"I am not an atheist. I don't think I can call myself a pantheist. The problems involved are too broad for our limited thinking."
"我们如同一个小孩子进入了一个装满多种语言书籍的巨大图书馆。孩子知道必定是有人写了这些书,但他不知道是如何写就的。他看不懂写这些书所用的语言。"
"We are like a child entering a huge library full of multilingual books. The children know that someone must have written these books, but he doesn't know how to write them. He doesn't understand the language used to write these books."
"孩子隐约怀疑这些书里有一种神秘的秩序,但却不知道是什么。在我看来,即便是最聪明的人类,对神的理解也只能如此。我们看到宇宙令人惊叹地组织有序,且遵循一定的法则,但只是很模糊地理解这些法则。"
"Children vaguely suspect that there is a mysterious order in these books, but they don't know what it is. In my opinion, even the most intelligent human beings can only understand God in such a way. We see the universe so amazingly organized, ordered, and follow certain rules, but only very vaguely understand these rules."
——引自阿尔伯特‧爱因斯坦《相对论:狭义和广义相对论》
- Quoted from Albert Einstein's "Relativity: The Special and General Theory"
"尝试用我们有限的手段参透自然的奥秘,你会发现,在所有明显的关联背后,存在着某种微妙的、无形的、无可名状的东西。对这种超越了可理解事物的力量的敬畏就是我的宗教。在这个意义上,我其实是有宗教信仰的。"——阿尔伯特‧爱因斯坦在1927年的一次晚宴上回应德国评论家、无神论者克尔(Alfred Kerr),引自H‧G‧凯斯勒( H.G.Kessler)1971年所编《大都会日记》(The Diary of a Cosmopolitan)
"Trying to use our limited means to understand the mysteries of nature, you will find that behind all the obvious connections, there is something subtle, invisible, and indescribable. My awe for this power that transcends the understandable things is my religion. In this sense, I actually have religious beliefs."
- Albert Einstein responded to a German critic, Alfred Kerr, at a dinner in 1927, quoted by HG Kessler, 1971, in "The Diary of a Cosmopolitan"
Categories: 2018 Chinese Charter School, American Public Chinese Charter School Curriculum Design Committee, Article, Chinese Divine Culture News
/