| | |
| --- | --- |
| Posted on December 25, 2018 at 12:54 AM | |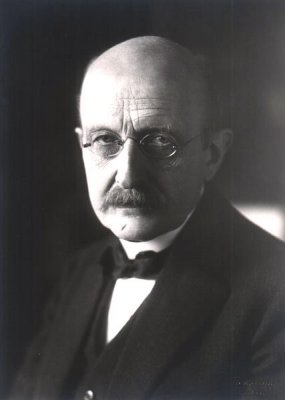 "科学不能解释大自然的终极奥秘。那是因为,在最后的分析中,我们自己是自然的一部分,因此是我们试图解决的奥秘的一部分。"
"Science cannot explain the ultimate mystery of nature. That is because, in the final analysis, we are part of nature and therefore part of the mystery we are trying to solve."
——引自马克斯‧普朗克著作《科学去向哪里?》(Where Is Science Going?)
- Quoted from Max Planck's book, "Where is Science going?"
"作为一个为最清晰的科学领域——物质研究奉献了一生的人,我可以这样告诉你我关于原子的研究结果:没有物质这么回事。
"As a person who has dedicated his life to material research for the clearest scientific field, I can tell you about my research on the atom: there is no such thing as what is called 'matter'.
"所有的物质只有在一种力量的影响下才得以创造和存在。这力量使一个原子粒子振动,并支撑这个最微小的'原子太阳系'。我们必须假定这力量背后存在一个有意识的、智慧的心灵。这个心灵就是所有物质的母体。"
"All matter can be created and existed only under the influence of a force that forces an atomic particle to vibrate and support this tiny 'atomic solar system'. We must assume that there is a conscious, intelligent behind this force. The soul. This soul is the mother of all matter."
——引自马克斯‧普朗克1944年在意大利佛罗伦萨做的演讲"物质的性质"(The Nature of Matter)
- Quoted from Max Planck's speech "The Nature of Matter" in Florence, Italy, 1944
注:马克斯‧普朗克被认为是量子力学的创始人之一。据诺贝尔奖官网,他因"发现能量量子而推动物理学发展的贡献"在1918年被授予诺贝尔物理学奖。
Note: Max Planck is considered to be one of the founders of quantum mechanics. According to the Nobel Prize official website, he was awarded the Nobel Prize in Physics in 1918 for his contribution to the development of physics by discovering quantum energy.
http://www.epochtimes.com/gb/16/10/13/n8394905.htm
Categories: 2018 Chinese Charter School, American Public Chinese Charter School Curriculum Design Committee, Application Progress Report, Article, Chinese Divine Culture News
/